Main content starts here, tab to start navigating
Slide 1 of 7
Slide 2 of 7
Slide 3 of 7
Slide 4 of 7
Slide 5 of 7
Slide 6 of 7
Slide 7 of 7
Hours & Location
707 7th Street, NW,
Washington, DC 20001
(202)349-3700
MONDAY – THURSDAY : 11:30AM – 1AM
Kitchen Closes at Midnight
FRIDAY : 11:30AM - 2AM
Kitchen Closes at 1:00AM
SATURDAY : 11AM - 2AM
Kitchen Closes at 1:00AM
SUNDAY : 11AM - 1AM
Kitchen Closes at Midnight
Indoor Dining and Curbside Carryout
Pickup & Delivery Available
Located in the renewed Penn Quarter and just steps from Capital One Arena, Clyde's of Gallery Place is an opulent homage to Washington, DC, and American sporting.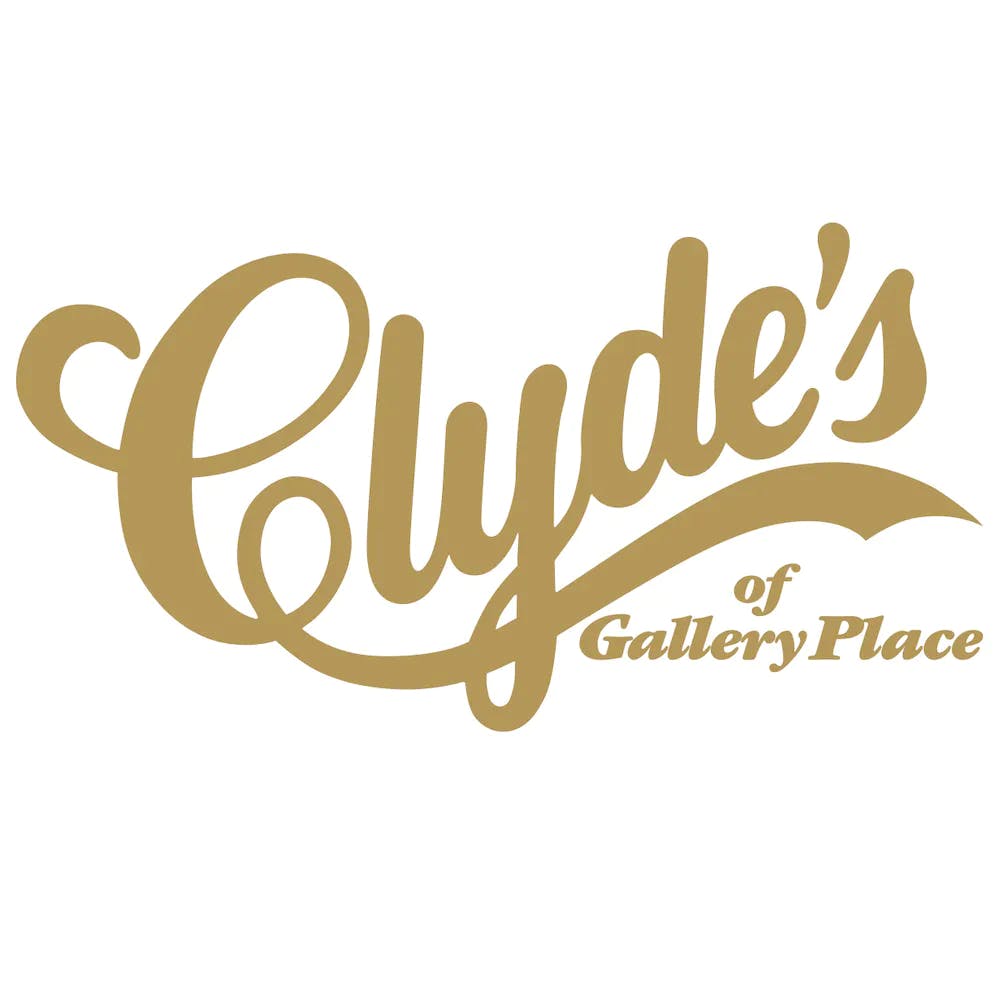 FAQ
Q: How can I make a reservation?
A: Make a reservation on our site through OpenTable or call 202-349-3700.
Q: How do I change or cancel an existing reservation?
A: Via OpenTable if you made an online reservation, or by calling 202-349-3700.
Q: Where can I view the menu or a wine list?
A: View our Menu section.
Q: Can I bring my own birthday cake?
A: Yes, there is a $3.50 cake cutting fee per person. With 72 hours' notice, we can prepare a special occasion cake. Please call 202-349-3700.
Q: Can I bring my own wine? Is there a corkage fee?
A: Yes, there is a $25 corkage fee per 750ml bottle (maximum two 750ml bottles per reservation). You may not bring corkage for a wine that is currently on our list (producer, wine, and vintage).
Q: Is parking available nearby?
A: We are located within walking distance from the Gallery Place Metro station on the green line. Discounted parking with validation is available at the Gallery Place parking garage located on 6th Street, N.W., between G St. and H St. Please identify yourself as a guest of Clyde's to avoid inflated fees during events at the Capital One Arena. Parking validation is at a 50% discount for the first two hours. It drops to 25% after two hours. There is no discount on validation after four hours.
Q: Lost & Found?
A: You can call us at 202-349-3700 to inquire about any lost items, however, we are not responsible for lost or stolen property.
Q: Free WIFI?
A: Yes. The code is today's date in this format: CGPmmddyy.
Q: Do you have outdoor seating?
A: No.
Q: Do you allow dogs?
A: Only service dogs are allowed.
Q: Private Dining Rooms?
A: Yes, we have several spaces available. Please call us at 202-719‑1900 or email us for more details.
Q: Looking for a receipt?
A: Please call us at 202-349-3700 or email us.
Q: How can I share feedback about my experience?
A: Please visit Contact Us and select our location to share feedback.