Main content starts here, tab to start navigating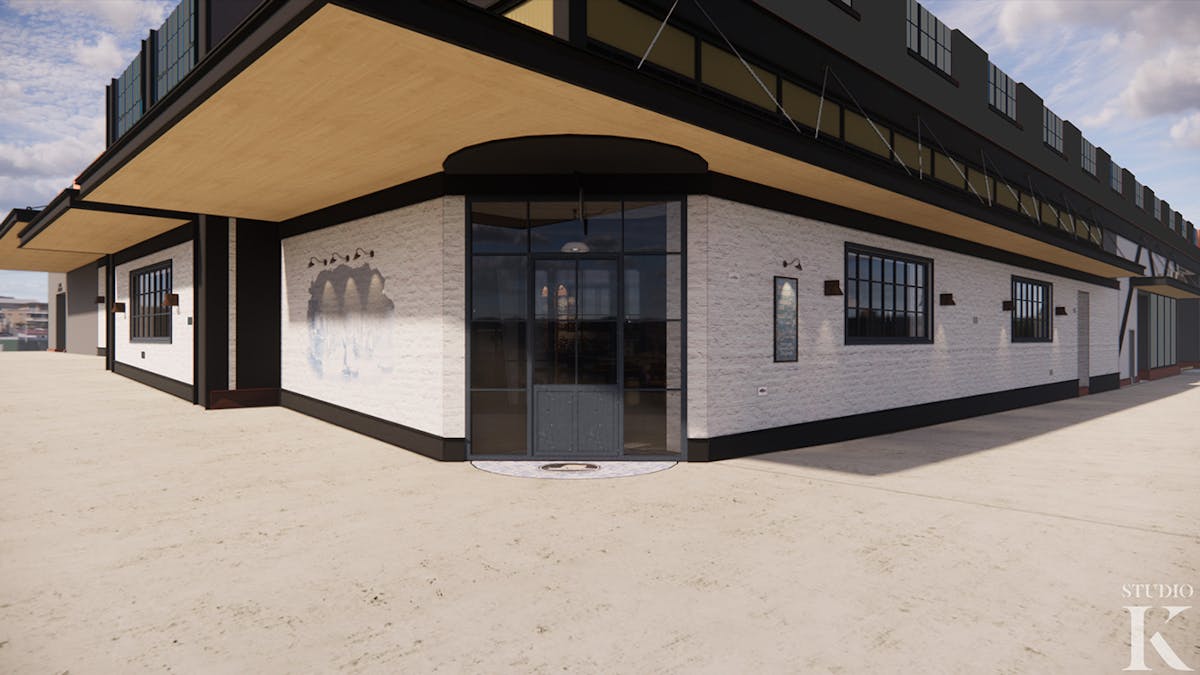 Cordelia Fishbar
Coming Soon to Union Market!
Clyde's Restaurant Group to open Cordelia Fishbar in Union Market District
Clyde's Restaurant Group (CRG) is thrilled to announce the planned opening of Cordelia Fishbar located on the ground floor of Morse, a 279-unit luxury apartment community developed by LCOR and located at 550 Morse Street NE in the vibrant Union Market District of Washington, DC.
Cordelia will offer a unique dining experience, featuring a global seafood-centric menu with a focus on cooking with charcoal. The new restaurant is poised to become a culinary destination for neighborhood residents and visitors alike with nearly 10,000 square feet and 250 seats which includes a large classic bar, sidewalk dining, and private event space. Cordelia is anticipated to open in the Summer of 2024.
"Our oyster and seafood program at CRG has been very robust for decades, yet we have never focused exclusively on offering a seafood driven restaurant. The chance to build a menu with a more eclectic and ambitious focus on seafood and the ability to both grill and roast with charcoal has our chefs giddy with excitement," said John McDonnell, President of CRG. "We work very hard at our larger restaurants to drive an experience that has something for everyone. This is not that. Cordelia is going to be a top-flight fish house and bar." In addition to the focus on charcoal cooked seafood and raw crudos, the menu will feature a few signature beef, pork, and chicken dishes that also highlight the use of charcoal. According to John Filkins Jr, CRG Director of Beverage, "The beverage menu will be created with seafood pairings in mind, highlighting sparkling wines, especially Champagne, coastal-influenced white wines, spicy and peppery red wines, hyper-seasonal cocktails, a selection of local beers, and an ever-growing list of spirit free options crafted by our team."
"Union Market has burgeoned into one of the most innovative and highly sought-after neighborhoods in DC and LCOR is thrilled to partner with CRG to welcome an inspired new amenity to Morse," said Josh White, Senior Vice President – DC Metro Development, LCOR. "The addition of CRG's new concept will contribute to the neighborhood's dynamic growth and help to further its reputation as a culinary hotspot."
Cordelia, a name whose origin in some Celtic cultures means "daughter or heart of the sea", will draw on regional culinary influences from Spain, Portugal, Asia, and the Americas – focusing on areas that use high heat charcoal to coax the best out of fish, alongside a diverse offering of conserva, crudo and cured seafood.
Cordelia Fishbar is being designed by Karen Herold of Chicago's StudioK Creative while the architecture will be led by Griz Dwight of Grizform Design Architects. Like all CRG restaurants, the bar will be front and center, leading a space that is hip, warm, energetic, and uses materials that reflect a patina and authenticity.
"We balanced robust strong building materials with whimsical lighting and artwork and a few surprising elements," said Karen Herold, Founder and Principal of StudioK. "The idea was to create a space that is independent of time. One that never feels too new, even the day that we open."
CRG has a rich history spanning sixty years and is renowned for its commitment to exceptional customer service, unforgettable atmospheres, and chef-driven menus featuring high-quality ingredients with successful establishments across Northern Virginia, suburban Maryland, and the District of Columbia.
Next Realty and Rappaport represented CRG and LCOR in the transaction.